The Southeast Morris County Municipal Utilities Authority
19 Saddle Road · Cedar Knolls, NJ 07927
Phone 973-326-6880 · Fax 973-326-9521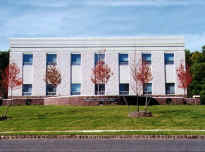 SMCMUA
19 Saddle Road
Cedar Knolls, NJ 07927
Customer Service: 973-326-6880
Operations Phone: 973-326-6860
For after hours emergencies,
dial (973) 867-1758.
<![if !vml]><![endif]>

If you received a notice regarding a new meter installation, click "Book Now" to schedule an appointment.

The Southeast Morris County Municipal Utilities Authority (SMCMUA or Authority) provides high quality drinking water to customers in Morristown, Morris Township, Morris Plains and Hanover Township with some service in Mendham Township and Harding Township, and to certain customers and municipalities outside its District in Morris County, New Jersey.

On a typical day, about 100,000 people rely on SMCMUA's commitment to high quality for their drinking water needs. With over 15,000 residential and 2,500 commercial/industrial accounts, SMCMUA is Morris County's largest water purveyor.

Take a moment to look at the latest water quality data in our Water Quality Report section. Want some tips on water conservation? Check out the Water Conservation page. Trouble understanding your bill? Our Customer Service page in the Services section will try to help you. There is a wealth of information available about the water system and its history in the Operations section.

SMCMUA is a municipal utilities authority created by law and governed by N.J.S.A. 40:14B-1 et seq. You can check out public meeting dates and review Board meeting agendas on the Board Activities page.

Thank you for visiting our site!
---
---
The Southeast Morris County Utilities Authority's primary mission is to maintain, operate and improve the potable water supply and distribution system for the protection of public health and safety. In order to achieve this mission, the Authority has established the following goals:
Provide responsive and timely customer service.

Strive to achieve excellence in meeting or exceeding (surpassing) all of the regulatory requirements in accordance with the Safe Drinking and Clean Water Acts.

Maintain a progressive water quality monitoring program beyond regulatory requirements.

Maintain structured preventative maintenance and asset management programs for reliable system operations.

Cost control measures:

Ensure efficient revenue collections.

Work to streamline operating expenditures such as energy and chemical purchases.

Maintain a five (5) year and beyond capital improvement program so that these investments are the most cost effective over the full life-cycle of our virtual (cyber) and physical systems and equipment, and that these investments are strategic in order to minimize costs and to maintain a system that is resilient in response to undefined events such as severe weather or breaches in security.

Invest in the professional development of our human assets (staff) in particular for necessary succession planning and for credentialing so that staff remain qualified to conduct Authority business in line with industry best practices and technologic challenges.
---
Notice to SMCMUA Customers – Alert
A customer in SMCMUA's service area brought to our attention that they had received this notice (click here). SMCMUA contacted the number on the notice and was informed that this was a water testing service being offered by Home Depot. An internet search on the return address resulted in BBB reference identifying the company AWP as Atlantic Water Products – DE http://www.bbb.org/delaware/business-reviews/water-filtration-and-purification-equipment/atlantic-water-products-de-in-new-castle-de-21000014/).
SMCMUA does not support the solicitation being made for water testing by Home Depot and/or AWP.
SMCMUA customers should be aware that that if they would like to have their water tested that the "NJ State Drinking Water Certified Tests" can be coordinated directly through SMCMUA by contacting the Customer Service Department at 973-326-6880. SMCMUA customers can also access current water quality data directly from SMCMUA's website under the Water Quality tab or by contacting the Customer Service Department.
---
IMPORTANT MESSAGE TO SMCMUA CUSTOMERS
Protect yourself from fraud! Be aware of unsolicited attempts by persons posing as SMCMUA employees to obtain personal information or gain entry into your home or business, including solicitations by email or phone. If a customer is unsure of whether a call or attempt to gain entry into their home or business is legitimate or not, contact SMCMUA's Customer Service Department by phone or email to verify by calling or emailing at: 973-326-6880 or customerservice@smcmua.org. SMCMUA employees carry a photo ID and field employees wear SMCMUA uniforms and drive SMCMUA marked vehicles. Contact your local police department to report these unsolicited attempts.
---
Privacy Policy ▪ Authority's Rules and Regulations (Tariff) ▪ Open Public Records Act Request Form
---