Customer Service Department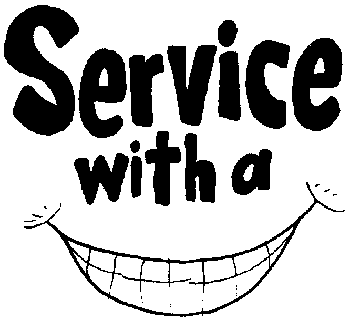 SMCMUA, like many water utilities, calculates water bills in cubic feet. A cubic foot of water is the volume of water in a container one foot wide, one foot tall and one foot deep. A cubic foot of water contains 7.48 gallons of water.
Residential meters are read quarterly generally using our Automatic Meter Reading equipment. A computer in SMCMUA's office calls and reads your water meter using a device called a meter interface unit without your phone ringing. The reading records the meter reading and compares the reading to the previous quarter's reading. The difference between the quarterly readings is the actual water consumption and determines the size of your water bill.
Each one hundred cubic feet of water (748 gallons) is the equivalent of one consumption unit. The typical residential customer uses about 30 consumption units per quarter or about 22,500 gallons.
SMCMUA promotes water conservation by rewarding consumers who use less water and charging more for those who use larger quantities. You can see the difference in water bills by checking out the Water Conservation section of this site. This type of rate structure is called an increasing block rate.
Residential rates are as follows:
| | |
| --- | --- |
| 0-10 consumption units (Life Line Rate) | $2.540 per hundred cubic feet |
| 11-30 consumption units (Conservation Rate) | $2.792 per hundred cubic feet |
| 31-90 consumption units (High Use Rate) | $4.187 per hundred cubic feet |
| 91+ consumption units (Incentive Rate) | $5.584 per hundred cubic feet |
Current Water Rate Schedule and Miscellaneous Charges (Effective January 1, 2015)
Click Here for Calculating Bill Methods
IMPORTANT INFORMATION TO ASSIST OUR CUSTOMERS